Uneven Bite
And how it can play a role
Uneven bites can cause TMJ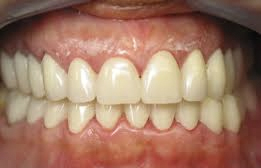 Do you have teeth that do not seem to fit together well when you close them? Have you ever been told by your sleep partner that you grind your teeth at night? Are your jaw joints, facial muscles or teeth throbbing or sore in the morning? Does your jaw ever click, get stuck or make a grating sound?
If you answered positively to one or more of these questions, then you might have an uneven bite. Left undiagnosed and untreated, this may lead to TMJ.
What is an uneven bite?
A misaligned bite, also known as malocclusion, occurs when the upper and lower teeth have a defective or ill-fitting connection when the mouth is fully closed. There are three primary categories of malocclusions. Specifically they are:
Class I
A class 1 malocclusion is the most common type of the three and seen as fairly normal, but there are still some issues caused by spacing or overcrowding. The upper teeth of a class 1 bite typically slightly overlap the lower teeth.
Class 2
A class 2 malocclusion is retrognathic. This means it is clearly defined by the prominent protrusion of the upper teeth and jaw overlapping the lower jaw and teeth. This type of jaw alignment is commonly called an overbite.
Class 3
Medically defined as prognathic, in simpler terms a class 3 malocclusion is an underbite. The alignment of this bite is the opposite of a class 2 malocclusion. The lower jaw juts severely forward and overlaps the upper jaw and teeth.
What turns a bite bad?
Genetics may be one of the factors causing uneven bites, but there are other considerations as well. These include:
improperly fitted oral appliances or dental work
tumours in the mouth or jaw area
a severe injury to the face, neck or head that knocks the jaw out of alignment
missing teeth that were never replaced
Epigentic factors include allergies and impaired nasal breathing
See our patient testimonials
How does a bad bite cause TMJ?
In addition to causing discomfort or giving the face an abnormal appearance, a misaligned bite places additional pressure on the TM joints. In many cases, the pressure is greater on one side and this may wear away the discs or force them out of the sockets.  The physiologic system is delicately balanced, imbalance leads to muscle adaptation which causes increased pressure in the joints (intraarticular).
A bad bite is not something that will eventually go away, and it does not improve without proper care. If it is left undiagnosed and untreated, it is more likely that the symptoms, pain and complications will continue to worsen and disrupt your life.
Get relief: TMJ evaluation and treatment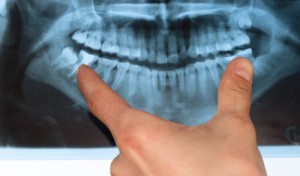 We take a detailed medical history before conducting a full clinical examination of your dental and skeletal structure, jaw alignment and any other tests required to help us assess the root cause of your condition. After reviewing us findings, an individualized treatment plan is presented to you.  Each person has their own uniques issues that must be addressed.  This is not cookie cutter treatment but rather an individual diagnostic process.
Naturally, you will have questions and concerns, but there is no need to worry. We are fully committed to educating our patients about their diagnosis and providing them with the answers.
Learn more
If you would like more information about uneven bites and how they may negatively affect your total body health and well-being, download a copy of our free e-book today.
When you are ready to see if a misaligned bite is the reason for your pain, please contact our office to schedule your personal consultation.