TMJ Dentist in Chicago
Think it. Feel it. Live it.
Dentistry for effective TMJ & Sleep Disorder Solutions
Make an Appointment
A scientific approach,
with a personal connection
Dr. Ira Shapira: "I love science because it provides the necessary facts, to better understand people's issues, as a healthcare provider. Applying these facts properly (recognizing that every individual deserves personalized focus, attention and treatment), is the key to Effective TMJ and Sleep Disorder Solutions."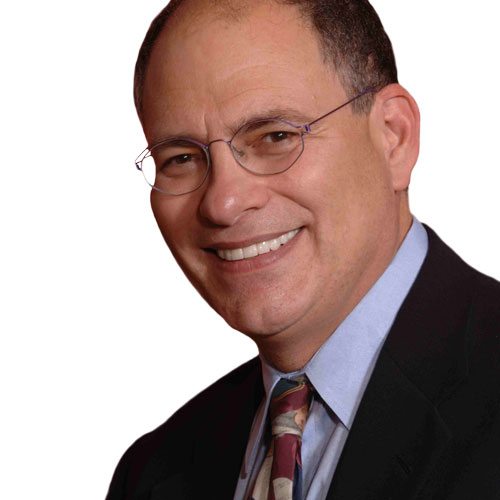 What do our patients think?
Highland Park Dentist | Chicago Dentist
Neck pain? Back pain? Headaches?
It's time to get rid of pain and headaches once and for all. Set up a consultation with us to discuss the connection between your chronic pain and headaches and a potential TMJ disorder.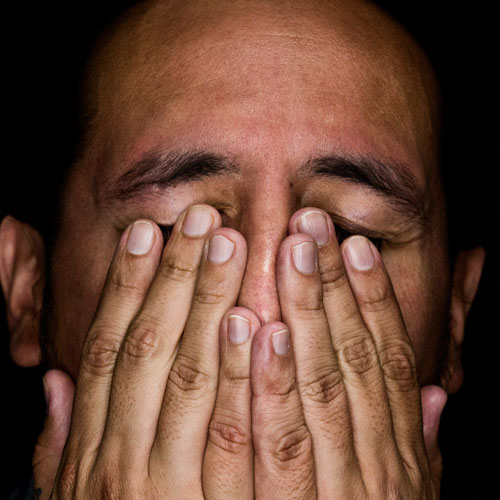 Looking for Sleep Disorder Treatment?
When you find it difficult to sleep or your sleep is disrupted night after night, we recommend you take steps to determine if you have a sleep disorder and seek an effective remedy.
"Excellent. My first experience was with Dr. Shapira 35 years ago. I have referred to this as my "miracle" Now 35 years later, I am more than positive, that I again, have made the right choice in returning for his services."
Joyce J.
"I cannot imagine my dental work ever being done by any other dentist than Dr. Shapira!! I have been seeing higm for several years to help correct my sleep apnea. I cannot tolerate CPap so Dr. Shapira created an oral device that has literally been saving my life!!! I am a high risk patient and absolutely swear that I might not even be here if it weren't for this incredible Doctor! He knows more about medicine from all different perspectives than most of my doctors and has exceptional skill in the practice of dentistry!! I truly believe this man is also a philosopher, a practitioner in natural remedies and has become a very special person in my life. Don't even bother seeing any other dentist cause after you have seen Dr. Shapira you will be horribly disappointed!!"
Charlene Brown (review from Google)
"I have been a patient for over 15 yrs. When I came to Dr. Shapira I was in very bad TMJ pain. He and his staff worked with me for hours and when I left that day the pain was gone. I continued treatment until my bite was fully corrected and not only that but thanks to Dr Shapira's talent in cosmetic dentistry, my teeth look more beautiful then they ever have. Dr Shapira and the staff continue to gain education on the most innovative ways to help people look and feel good. The staff there are very kind and I always so cared for when I go for my appointments."
Michelle H.
"Terrific place for Dental and TMJ healing…I've been a patient for 13 years. Not only did they fix my cavities very well, but the incredible relief from my jaw problems was unexpected. My jaw would sometimes lock up on one side, and Dr. Ira discovered that my bite was misaligned. I had the painless TENS treatment, wore a plastic appliance made for my mouth (like a retainer), and then my jaw was fixed, my bite was fixed, and my jaw pain was gone!!
Better still, this treatment apparently also aligned my sinuses, because my life-long sinus congestion disappeared. AND, I no longer require a small shim my right shoe for which I had long ago been diagnosed as having needed "because" one leg was longer than the other — which is no longer the case! Alignment works! This is a great place to get healed for life!!"
Marty S.
Check out Dr Shapira's Think Better Life Blog  – Chicago TMJ Dentist – packed full of information for living a better life.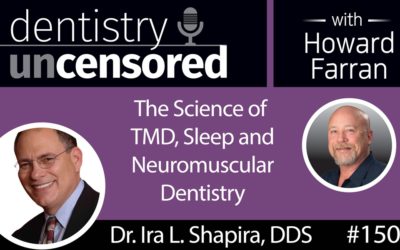 Dr. Ira L. Shapira, DDS, on the Science of TMD, Sleep & Neuromuscular Dentistry: Dentistry Uncensored with Howard Farran Dr. Ira L Shapira DDS, D, ABDSM, D, AAIPM, FICCMO, MICCMO graduated in 1977 but had a long history of personal TMJ disorders. Seeking treatment...
Sick & tired of TMJ pain or sleep problems?
Time to ThinkBetterLife! Say goodbye to migraines, jaw pain, neck pain, snoring, and sleep apnea.
Make an Appointment
Call Us Today