Think twice about non-emergency TMJ surgery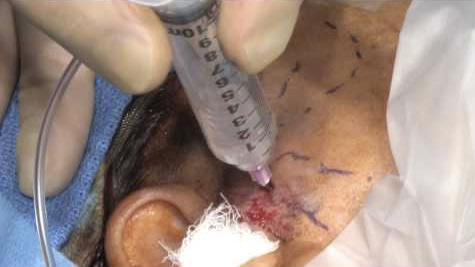 TMJ is a painful condition, and there are a variety of treatment options. While surgery is one of them, going under the knife comes with risks. That's why dentists typically only suggest TMJ surgery as a last resort for patients who tried other TMJ treatment without success.
Surgical procedures use unique methods of supporting the jaw and cartilage and removing the factors that cause pain and discomfort. Before choosing surgery, your doctor will talk with you about the risks and rewards, and some potential TMJ surgery risks include problems swallowing, difficulty talking and issues with eating.
TMJ treatment comes in three distinct phases
Phase 1
This phase is all about relieving pain and restoring physiological health to your jaw. Typical treatments include:
relaxing your jaw muscles with a TENS machine
a diagnostic physiologic orthotic sometimes called a bite splint to correct jaw function
practicing simple exercises
changing your behavior (putting and end to habits like nighttime teeth grinding, jaw clenching and pencil gnawing).
This is the most important phase of treatment.  The orthotic is utilized to correct the jaw position so the muscles and nerves can function ideally. This will properly load the TMJoints to prevent damage.   This is the DIAGNOSTIC Phase of treatment.  This is a preview for the patient as to what can be accomplished during phase 2 treatment.   Do not proceed to phase two treatment unless you are happy with the results of phase 1.
Phase 2
The objective of phase 2 treatment is to bring longer-term stabilization to your jaw. This involves the use of:
implants
dental bonding
orthodontics
orthognathic surgery can sometimes be included
These treatments straighten, replace, repair or rebuild teeth in order to stabilize your bite in a balanced, healthy position.
See our patient testimonials
Phase 3
It's only when none of the aforementioned, less-invasive treatments help, that surgery should be considered an option.
Though temporomandibular joint (TMJ) surgery is a last resort, some patients find that they cannot improve their symptoms with the use of other remedies. Surgeries can involve:
an arthroscopic procedure
arthrocentesis
microsurgery
open surgery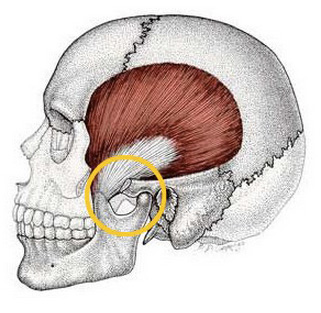 Arthocentesis is the least invasive procedure to the TMJ.  It involves washing out the joint and removing adhesions.  It is often done with hydraulic pumping movements   While this is listed in Phase three it can also be considered a phase 1 treatment for some joint issues.  Dr Shapira does arthocentesis on awake patients in his office.  Other patients are referred to Oral Surgeons to have the procedure done with OV sedation.
With an arthroscopic procedure, the dentist will insert needles straight into the infected joint and use enough saline or another liquid to force the jaw open and loosen the cartilage.   Microsurgery uses tools and equipment that let the doctor repair damaged cartilage inside your mouth.
Open surgery surgery is a much more complex and dangerous surgery.  It is usually best avoided.
Is surgery right for you?
The effects of TMJ surgery on patients before and after varies from person to person. The popping or clicking noise that you might hear generally dissipates after a surgical procedure, but some patients still experience headaches, muscle pain and other symptoms.
Before committing to surgery, it's important to weigh the pros and cons of all TMJ treatments carefully. It's also critical to involve a dentist like Dr. Shapira, one who understands the principles of physiologic dentistry. If you have questions and concerns about the treatments for TMJ, please come in for a consultation.