TMJ Muscle Pain:
Myofascial Pain, Muscle Spasm & Muscle Splinting All Cause Pain!
Muscle Stiffness, Soreness, or Pain?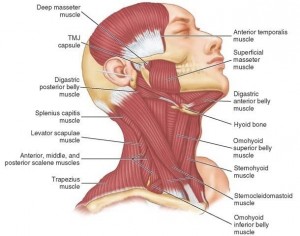 If you've been diagnosed with TMJ (Temporomandibular Joint Disorder) then you understand how this particular disorder can affect the overall quality of your life. It is obvious to anyone suffering from TMJ that the muscles are a major source of pain.  When you're in pain it's hard to focus on anything else. If you've already seen your doctor and are still experiencing jaw soreness, stiffness or a tingling sensation then it might be time for you to explore other possibilities. Because the TMJ problems you're experiencing are related to your jaw joint, a dental solution may be your best bet.
The biggest struggle that people have when diagnosed with TMJ is the pain and discomfort they often experience. Some people may experience minimal pain while others are needing some help because the pain is getting in the way of their being able to enjoy their everyday lives. Muscle spasms and stiffness, as well as back pain and neck pain are also experienced by those suffering from TMJ. If treatment is not sought in order to correct these symptoms, you're more prone to experiencing Myofascial Pain (MPD), which often requires additional solutions.   Myofascial Pain is characterized by taut muscle bands with Trigger Points that can cause referred pain, or pain that is experienced in sites other than where it is generated.  
What's important to understand here is that once you've been diagnosed with TMJ, it's essential that you check out all of your viable options. One of these options is understanding that this could all be dental and/or bite related.
A Bite Problem Could Affect Your Muscles and the Muscles Can Create a Bite  Problem
There's a very close connection between your teeth and the way you bite down that can directly affect the overall position of your jaw. If your jaw is not properly aligned, it can strain the muscles and nerves, which can cause you pain. Symptoms like stiffness, twitching, cramping and extreme tension can all be caused by jaw problems. The good news is that there's help for you. Physiologic dental treatments could provide a solution that could work for you. 
Muscle Splinting Is Actually A Protective Measure Your Body Uses To Protect A  Site Of Injury
The muscles shorten and stiffen to spint an injury much as a physician puts a cast over an injury.  In the short term muscle splinting decreases pain and protects the injury in a joint, bone or soft tissue.  The problem is that long term splinting can create Myofascial Pain and Dysfunction Syndrome.  A protective muscle response can create a new  a primary problem.  Treatment with Physiologic Dentistry and ULF-TENS allows the body to eliminate unnecessary muscle splitting.
Muscle Spasm is an Acute Problem
Muscle spasm is usually a short lived event in response to a specific trigger.  Muscle spasm can evolve into Myofascial Pain or into Crhonic Myositis or muscle inflammation.  There are usually underlying biochemical or metabolic issues when Chronic Myositis is experienced.
Now What?
The first step is to map the muscles and evaluate for Myofascial Pain, Muscle Splinting, Muscle Spasm or Myositis.  Myositis may require a blood test called a Sed Rate to be diagnosed.
Direct TMJ Muscle Pain Treatments
Spray and Stretch with Vapocoolant can give quick relief and can be utilized by the patient at home or at work
Trigger Point injections can eliminate taut bands and trigger points
Massage and Acupressure or Trigger Point manual therapy can eliminate muscle pain and restore function.
Prolo therapy can heal soft tissues to eliminate muscle splinting and help myositis.
Physical Therapy modalities
Exercise
Yoga
See our patient testimonials
Phase Two Treatments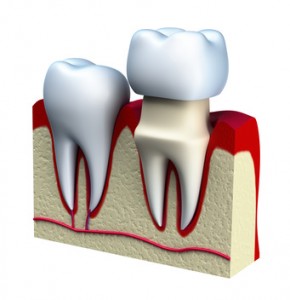 Multiple treatment options are available that could remedy your TMJ symptoms once a diagnosis is established.
Long Term physiologic orthotics can help to correct your bite, your jaw will move into the correct position and the stress and strain on your muscles will start to be relieved.  Creating a healthy landing spot on the diagnostic orthotic allows physiological healing of the muscles.
 A full mouth reconstruction is another, more permanent option. With the use of treatments such as dental veneers, implants, and crowns, your teeth can be reshaped and resized to correctly fit together, correcting your bite. Your jaw will then be in the correct position, relieving the tension in your neck, back, arms, and more.
Orthodontics can be utilized alone or in conjunction with restorative dentistry to create a healthy physiologic bite.
Surgery is an option that is usually best avoided.
The DNA Appliance utilizes Epigenetic Orthodontics and may be an excellent approach for many patients.  The DNA Appliance grows bone orthopedically correcting the underlying problem.
Could Dental Treatments Relieve Your Muscle Tension?
A thorough evaluation would need to be done in order to determine the exact cause of your pain,  and to evaluate whether your jaw and bite are indeed related. Once this is done, we can discuss what the best treatment option for you would be to help relieve your symptoms.