Physiologic Dentistry for your Chicago TMJ problems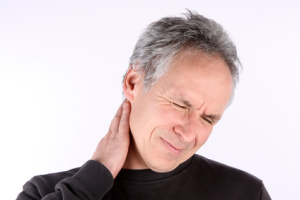 If you are suffering with undiagnosed or troubling symptoms such as headaches, ear pain, vision issues, neck, back or shoulder aches or postural problems, you could be dealing with a TMJ issue. TMJ refers to the temporomandibular joint. This is the central hinge in your jaw that allows the bottom to swing open and shut with ease. When everything is working the way that it should, movement usually  flows without a problem. However, you are likely to have serious problems if something is out of balance. Pain is the primary concern that plagues most patients with a TMJ disorder. Physiologic dentistry can offer you solutions.
Treat the source of your jaw problems
A misaligned bite is often the cause of a jaw joint disorder. This problem with the alignment of your jaw can result from stress, grinding your teeth, a blow to the jaw, improper development of the jaw, or problems with the surface of your teeth. Regardless of the cause, it can cause serious discomfort.  Physiologic dentistry offers you TMJ treatment that can address the problem with your jaw to help you find relief.
An approach that is tailored to treat your jaw
When you turn to a dentist who focuses on Physiologic Dentistry, a proper diagnosis of your TMJ disorder is the first step. From that point, the main goal is to resolve your jaw disorder with a TMJ treatment designed to restore your optimal jaw position. Jaw relaxation can also be helpful in restoring your physiological health.
The  principle behind Physiologic Dentistry is to help bring physiological health back to your jaw. A Chicago Physiologic Dentist doesn't aim to "heal" his or her patients. The goal is to correct bite alignment issues and muscle-related problems which block the body from healing itself.
Learn more
If you would like to learn more about Physiologic Dentistry and if it can help resolve your jaw joint issues, please schedule a consultation.