Instant orthodontics. Instant gratification?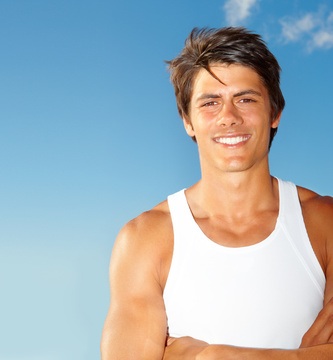 Everyone loves a clean and healthy smile. While healthy teeth are also very important physically in chewing and digesting food, the cosmetics of pretty teeth can also mean much in the development of personal confidence and mental health.
The real change that occurs with an exquisite smile is how you fel about yourself.  If you look in the mirror every morning and hate your smile you are feeding negativity to your brain and psyche.
Being afraid to smile can have a truly negative impact on a person's life. This negative impact is unnecessary when the contemporary advances in dental health can help repair any problem being experienced with bad teeth. This does not always require total mouth reconstruction either, although that can be accomplished when necessary.
How do you straighten teeth fast?
Even individuals needing to correct bad bite problems can find a method to achieve straight teeth fast after consulting with an experienced dentist who can suggest the best repair process. One of the most effective methods of repairing teeth is the use of veneers. Veneers can be evaluated and shaded according to existing teeth, but teeth whitening services for existing are also available as an addition. This presents the opportunity for a nice bright white smile after receiving veneers replacements, as your discolored smile will evaporate.
Find beauty in symmetry
Another important gratification after receiving new veneers is better smile symmetry, along with better facial symmetry in some instances. Improved facial symmetry can also include filling gaps between natural teeth that can create problems in both function and appearance.
The combination results in a much younger looking smile and a more confident person, especially for people who deal with the public on a regular basis. Looking young can mean feeling young for most people, and feeling better about yourself may be the most gratifying improvement of all.
Straight, white teeth are healthy teeth
People with healthy teeth can still find affordable ways to improve their existing smile, especially with the teeth whitening capabilities and services available today. This is clearly one of the most cost-effective methods of improving your smile, and instant gratification for new white and shiny teeth can be as important and achievable for existing teeth as for those in need of significant repair.
There is no such thing as teeth that are too white or too strong, and there are now excellent processes for strengthening tooth enamel as well making your smile radiant.